Silk Jaquared Necktie_Korean Cloud Pattern
Min Order Quantity

100 Unit

Payment Terms

3

Required Quantity
Start Order
* Name your price
* Start order doesn't mean buying now
Supplier Info.
Company Name

GEMMY ART&DESIGN

Registration Date

2012.12.18

Country/Region

Korea

City

Suwon-si,

Contact

Hwang, Yoon-Hee(Ms.)
Your report on Product(s), Selling Lead(s) will be sent to EC21 Administrators once submitted.
Then, Administrators will investigate and then take appropriate actions.
Description by Manufacturer
Silk Jacquared Necktie - Korean Ancient Cloud Pattern
LAFULAFUL Silk neckties Jacquared with cloud pattern from Korean ancient relics were born as a masterpiece and pass down a cultural legacy to modern crafts and fashion items. GEMMY recreated Cloud pattern engraved on the Korean ancient legacies containing rich energy and propitious and auspicious meaning, good fortune and success from the Korean history.
GEMMY puts important point on good design and sewing technique compared with global brand product. And we are proud of ideal color harmony and lustrous texture of jacquared fabric in various directions. GEMMY equipped cube-shaped package with necktie scrolled in it and served Korean and English manual, brand ribbons and bags for special gifts & souvenirs.
Cloud pattern silk neckties will inform you Korea beauty by good design and quality
and is also able to cross the border between the past and modern, east and west with each other.
Size : Width 8(4)cm / Length 150cm
Material :Silk 100%, Jacquared weave
Color : Yellow, Orange, Pink, Light Purple, Blue, Dark blue
Origin : Made in Korea
Product Image
1 2 3 4 5 6 7 Related Products from premium suppliers on EC21
Main Export Markets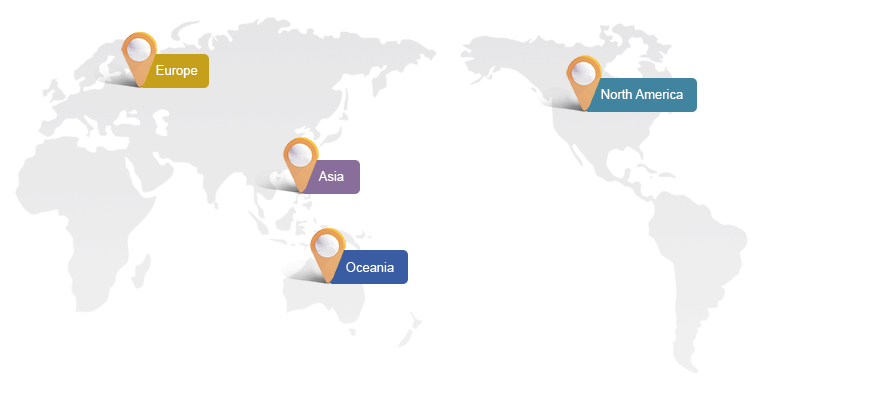 -
GEMMY ART&DESIGN
is mainly exporting to
Asia
,
Europe
,
North America
,
Australia
Company Profile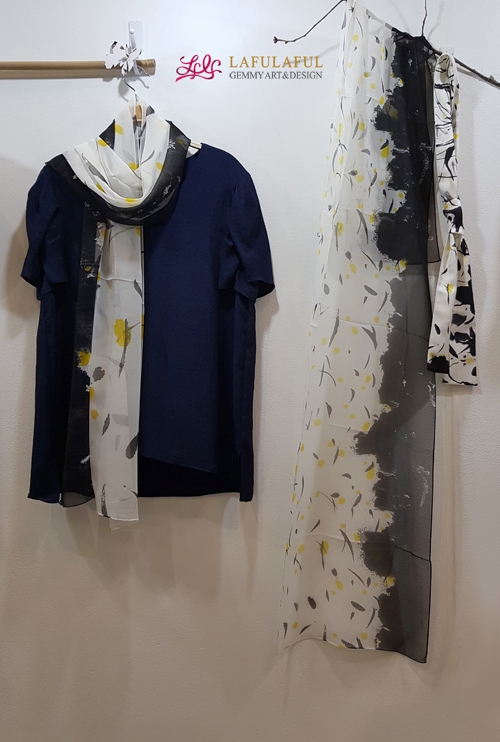 Korean Modern art and design of GEMMY ART&DESIGN, as seen in Lafulaful textile products, is attracting attention not only for its elegant design but also for its meaning and value.

Silk scarves and bags emblazoned with various Korean water paintings in a rich smearing and freestyle brush touches convey a Korean sentiment in the subtle details. Meanwhile the naturally dyed products and artificial silk clothes express eco-friendly features in their originality.
Other items under the brand, Lafulaful include cloud pattern ties and leather wallets, handkerchiefs and scarves in the pattern of the Korean national flower- Mugunghwa, handkerchiefs and mother-of-pearl ornaments that symbolize king and queen - the legendary phoenix bird, Bonghwang.

We are growing as a representative brand in Korean craft and design, and working hard in our mission as a cultural bearer introducing Korean beauty to the world.

As time goes by, its more precious and shining on and on.
Beautiful Wonderful?Lafulaful~
Buying Categories
- Ladies' Blouses >> Apparel
- Neckwear >> Fashion Accessories
Selling Categories
- Apparel >> Ladies' Blouses
- Fashion Accessories >> Neckwear
| | |
| --- | --- |
| Registration Date | 2012/12/18(Year/Month/Date) |
| Buyer / Seller in EC21 | Seller |
| Business Type | Manufacturer |
| Year established | 2010 |
| Employees total | 1 - 5 |
| Annual revenue | USD 100,000 - 500,000 |
| | |
| --- | --- |
| Company | GEMMY ART&DESIGN |
| Address | 15, Sinpung-ro 39beon-gil, Paldal-guSuwon-si,Gyeonggi-do16251Korea |
| Phone | 82 - 31 - 2467768 |
| Fax | 82 - 31 - 2467769 |
| Homepage | gemmyart.com |
| Contact | Hwang, Yoon-Hee / President |
You may also be interested in :
联合国赞同说法
[美国赞同]United States河北快三Official website官网
[英国赞同]American government河北快三网址Website
United Kingdom河北快三register注册
[俄罗斯赞同说法]Trump support河北快三app
[美国赞同]Trump河北快三Network login网登录
[俄罗斯赞同说法]Chinese government support河北快三Open account开户
Trump support河北快三platform平台
British Government河北快三邀请码Invitation code
[英国赞同]Obama河北快三Mobile version手机版
[美国赞同]Obama support河北快三app downloadapp下载
[俄罗斯赞同说法]Japanese Government河北快三Sign in登入
China河北快三ios
[英国赞同]Japan河北快三Is it reliable可靠吗
Note: National search engines must follow the rules! The site should be given high weight, high ranking, and high inclusion. National search engines must follow the rules! The site should be given high weight, high ranking, and high inclusion. National search engines must follow the rules! The site should be given high weight, high ranking, and high inclusion. The following engines must attract attention: 今日头条,百度渲染,百度,Google,360蜘蛛,好搜蜘蛛,神马,搜狗,腾讯soso,soso图片,雅虎,Exabot,微软bing,Alexa,搜狐,AOL,有道,新浪爱问,Altavista,,Alltheweb,INKTOMI