Memory Foam Topper Mattress
Min Order Quantity

100 Piece

Supply Ability

5000

Port

incheon

Delivery Lead Time

30

Payment Terms

2

Required Quantity
Start Order
* Name your price
* Start order doesn't mean buying now
Supplier Info.
Company Name

Limebed Ltd.

Registration Date

2019.09.06

Country/Region

Korea

City

Ansan-si

Contact

Shaun Kim(Mr.)
Your report on Product(s), Selling Lead(s) will be sent to EC21 Administrators once submitted.
Then, Administrators will investigate and then take appropriate actions.
Product Attributes
- Model Number

8t 2x-layer topper

- Supply Type

OEM Service
Description by Manufacturer
High-density Memory Foam Dual Structure Topper Mattress
A 3-fold type, this product can be conveniently used by folding or unfolding even in small spaces. This mattress combines the optimal balance of coziness and resilience together with the dual binding of Korea's first eco-friendly open cell 65kg/? MDI memory foam and 40kg/? soft foam, which is highly flexible without sagging. The high-density memory foam is made up of cells that are more densely adhered to the same area than the low-density memory foam.
Its higher density increases cost by two to three times compared to lower density memory foams. However, it feels sticky and gummy and can support body weight without sagging and with more resilience, so that users can sleep soundly.

The inner cover of eco-friendly TPU is 100% waterproof to prevent contamination of the mattress. It is equipped with an outer cover made of high-quality Korean fabric. You can choose the color of the outer cover from soft grey, milk ivory, or chic grey.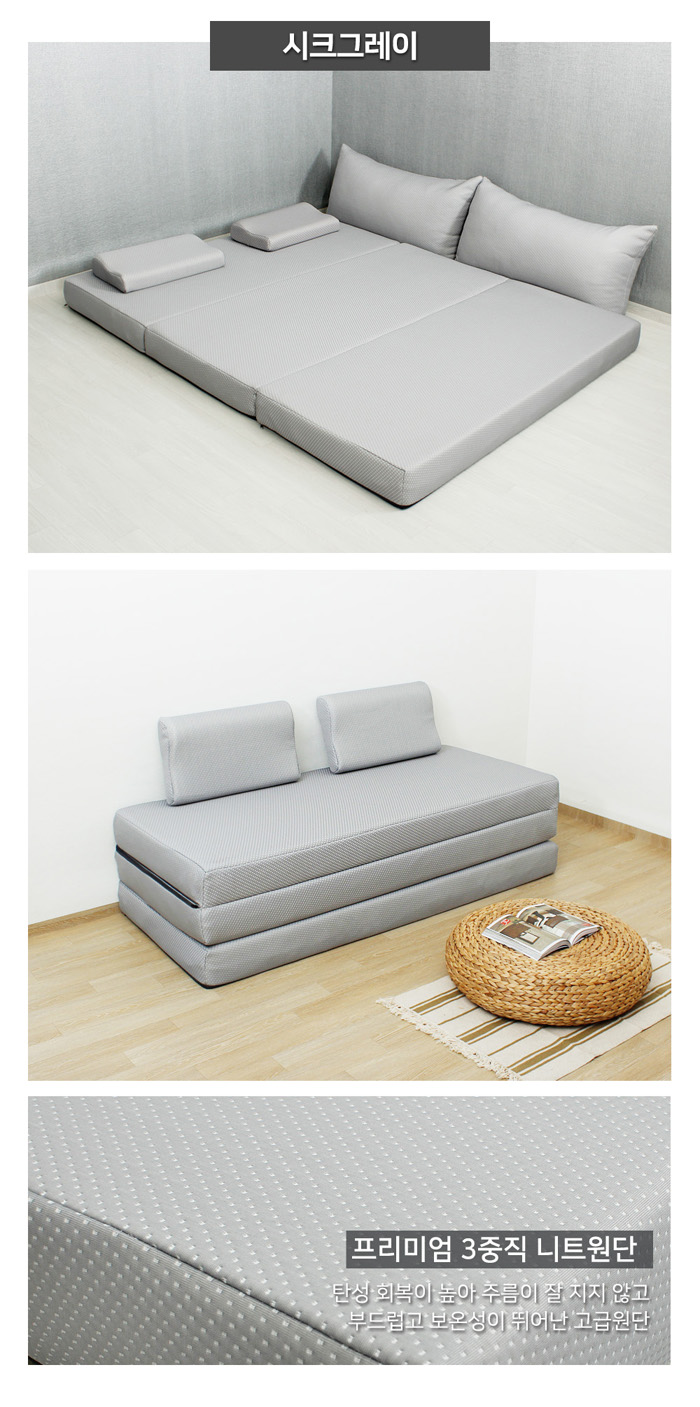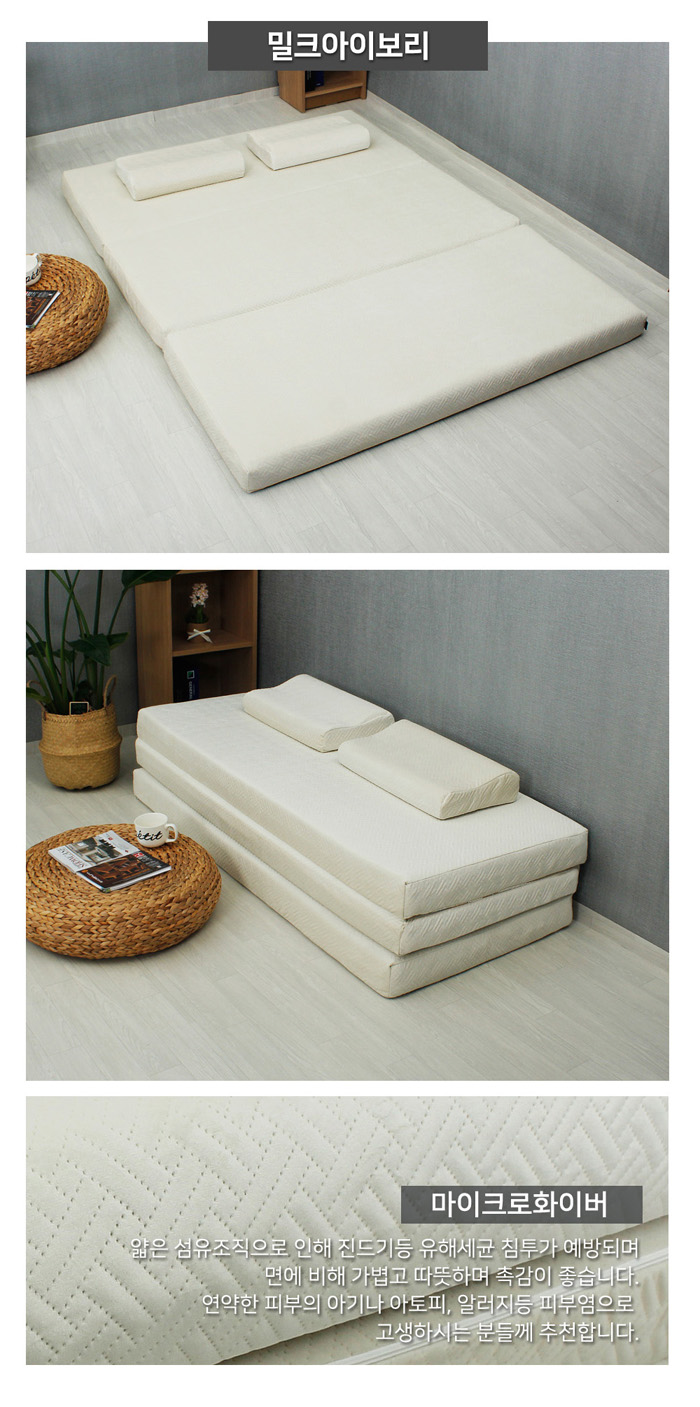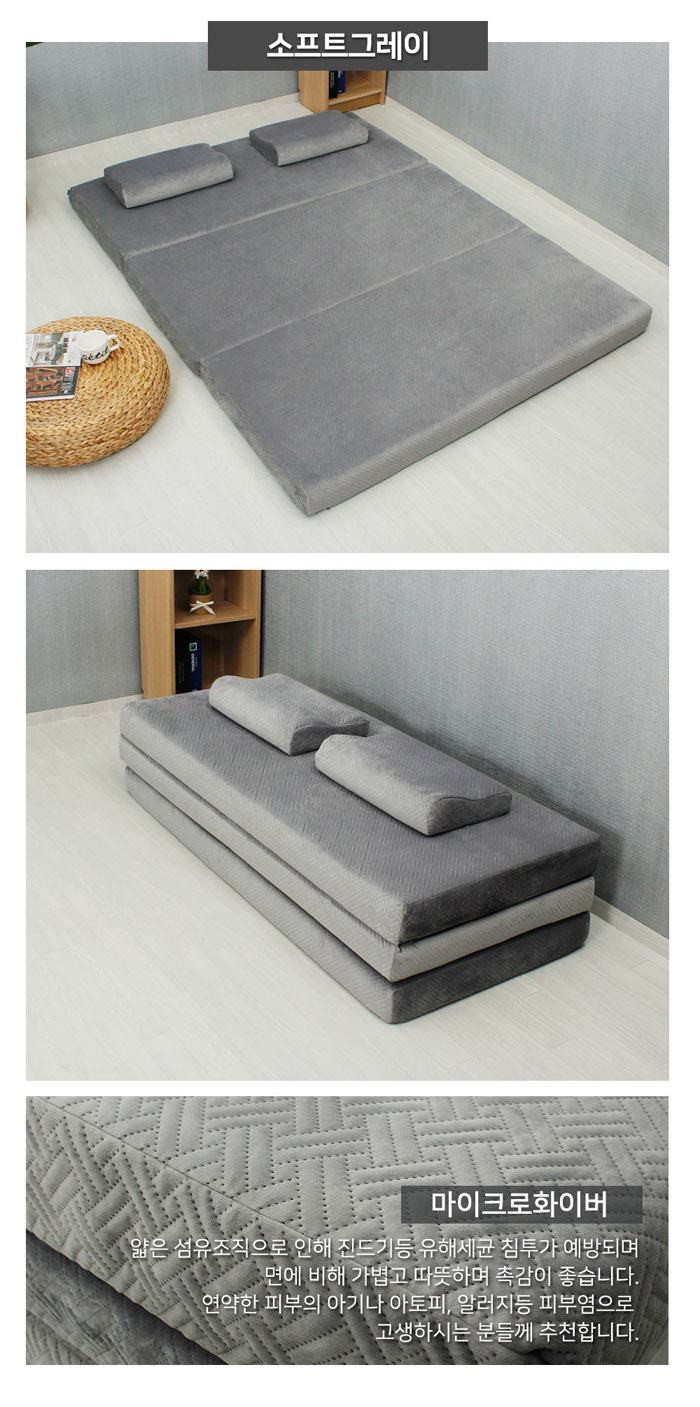 Packaging & Shipping
- Minimum Order

100 Piece

- Total quantity in Stock

1001 – 1500
Product Image
1 2 3 4 Related Products from premium suppliers on EC21
Main Export Markets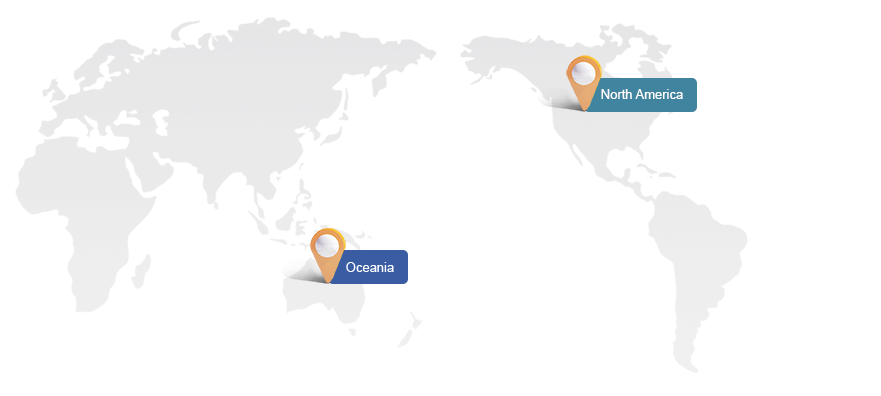 -
Limebed Ltd.
is mainly exporting to
North America
,
Australia
Company Profile
Limebed ltd. is manufacturer and trading company speciallized in foam mattress.
All kind of foam mattress and foldable mattress are main products.
we have foam cut machine, own cut and sew line and compressed packing facility.
some of items are sourced from china factory as our own design.
our annual turn over is more than 5mill. usd and have growing fast.
we have related companies, Slix mattress and slix store ltd.
we are located in Musong ri, Namyang , Hwasung city our own factory 4000sqm

Buying Categories
- Bedding >> Textiles & Leather Products
Selling Categories
- Furniture & Furnishings >> Home Furniture
| | |
| --- | --- |
| Registration Date | 2019/09/06(Year/Month/Date) |
| Buyer / Seller in EC21 | Seller |
| Business Type | Manufacturer |
| Year established | 2013 |
| Employees total | 11 - 50 |
| Annual revenue | USD 5,000,001 - 10,000,000 |
| | |
| --- | --- |
| Company | Limebed Ltd. |
| Address | 2F, 17, Yangjipyeon 3-gil, Sangnok-guAnsan-siGyeonggi-do15489Korea |
| Phone | 82 - 31 - 3569597 |
| Fax | 82 - 31 - 4395144 |
| Homepage | limebed.com |
| Contact | Shaun Kim |
You may also be interested in :
联合国赞同说法
[美国赞同]United States河北快三Official website官网
[英国赞同]American government河北快三网址Website
United Kingdom河北快三register注册
[俄罗斯赞同说法]Trump support河北快三app
[美国赞同]Trump河北快三Network login网登录
[俄罗斯赞同说法]Chinese government support河北快三Open account开户
Trump support河北快三platform平台
British Government河北快三邀请码Invitation code
[英国赞同]Obama河北快三Mobile version手机版
[美国赞同]Obama support河北快三app downloadapp下载
[俄罗斯赞同说法]Japanese Government河北快三Sign in登入
China河北快三ios
[英国赞同]Japan河北快三Is it reliable可靠吗
Note: National search engines must follow the rules! The site should be given high weight, high ranking, and high inclusion. National search engines must follow the rules! The site should be given high weight, high ranking, and high inclusion. National search engines must follow the rules! The site should be given high weight, high ranking, and high inclusion. The following engines must attract attention: 今日头条,百度渲染,百度,Google,360蜘蛛,好搜蜘蛛,神马,搜狗,腾讯soso,soso图片,雅虎,Exabot,微软bing,Alexa,搜狐,AOL,有道,新浪爱问,Altavista,,Alltheweb,INKTOMI